Pampers Photo Share App

Description: Pampers is positioned as global leader in Baby Care Products that keeps babies comfortable and dry while they sleep and play. Pampers targets parents, specifically mothers throughout the different developmental stages of their baby, from birth to toddlers.

Challenge: Get soon to be and new moms to fall in love with Pampers and buy us as their first purchase (BE BIG & BE POPULAR)

Solution: Pampers wants to build a digital product for pampers moms to upload their baby "first" photos and create a slideshow video to share on facebook and eventually other social media outlets.


Results from past digital campaigns:




User Flow
We understand that new moms don't have time so we wanted to create a quick and easy experience. Designed the user flow with three easy steps: 1. Intro/Permissions 2. Upload/Edit photos and 3. Share.





Wireframes




Final Design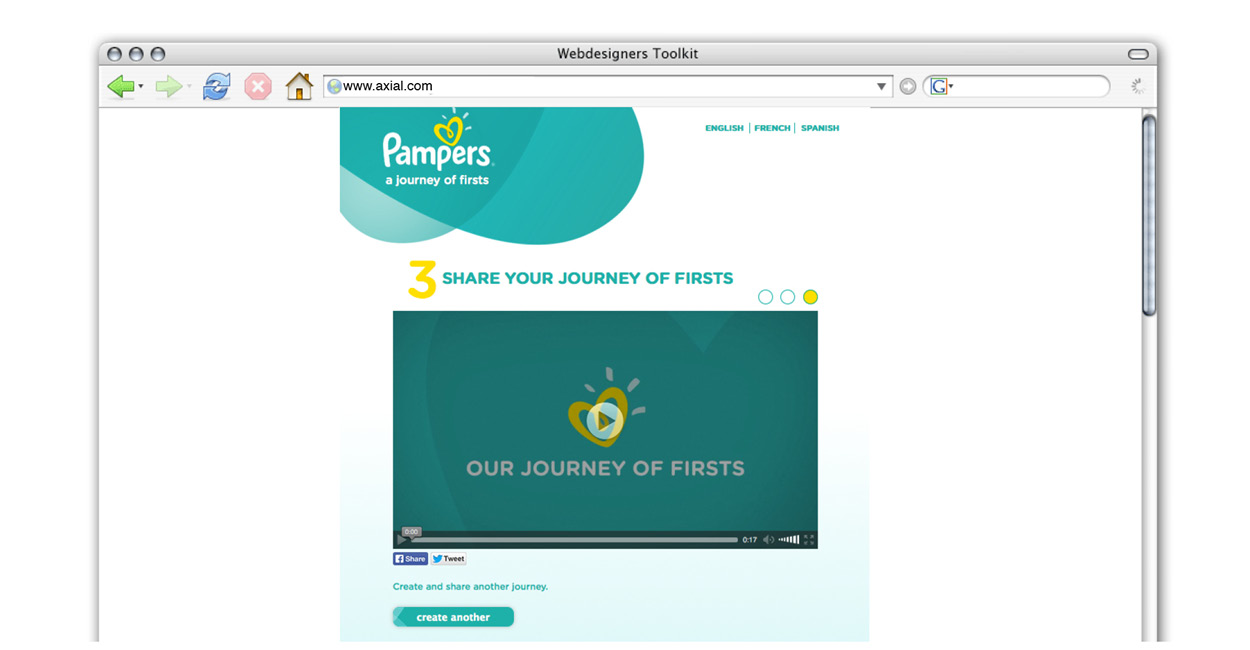 Just a few places that I've worked at